Objective
Halfway house provides discharged inmates / prisoners with facilities for their gradual transition from incarceration to community life.
Functions
The halfway house programme is an extension of the rehabilitative efforts carried out within the penal institutions. Needy supervisees, e.g. those with accommodation difficulties or requiring close monitoring upon discharge, will be arranged to take up residence in an appropriate halfway house from which they go out to work or study during daytime and to which they return at night. The programme seeks to cultivate a sense of self-discipline and positive work habit within a structured and supportive environment. The period of residence depends on individual needs and progress. Leave of absence is generally granted on weekends and holidays to facilitate their social reintegration. Visits by family members and friends are encouraged so as to foster and strengthen support conducive to their rehabilitation.
CSD currently operates three halfway houses:
Phoenix House at Lung Yan Road for young male inmates from detention, training and drug addiction treatment centres;
Pelican House at Lung Yan Road for prisoners released under the Release Under Supervision Scheme, Pre-Release Employment Scheme and Conditional Release Scheme as well as adults from drug addiction treatment centre and prisoners released under the Post-Release Supervision of Prisoners Scheme with accommodation needs; and
Bauhinia House in Tai Lam Chung for female inmates from training and drug addiction treatment centre, and female prisoners released under the "Release Under Supervision Scheme", "Pre-Release Employment", "Conditional Release" and "Post-Release Supervision" Schemes.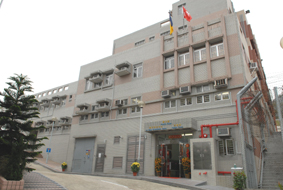 Phoenix House at Lung Yan Road